There's nothing like March Madness to remind everyone of what good teamwork looks like in competitive athletics. 128 men's and women's D1 basketball teams compete in respective brackets of 64, hopefully clawing and scratching their way (figuratively speaking) to the Final Four and ultimately the Finals.
March Madness was quite entertaining this year. Complete with Cinderella teams and David vs Goliath scenarios, not to mention age-old rivalries. The tournament provided basketball aficionados with extraordinary examples of teamwork and edge of your seat games.
The coaches inspired, cajoled, and directed their teams with every ounce of determination. Both the women's and men's finals were epic. The University of South Carolina women's team won their 2nd championship over a perennial favorite, the University of Connecticut. And the men's finals pitted two of the most renowned programs in the country: the University of North Carolina and the University of Kansas. While both games were decided by the players and how well they executed plays, the games were just as much about the teams being inspired to play with heart.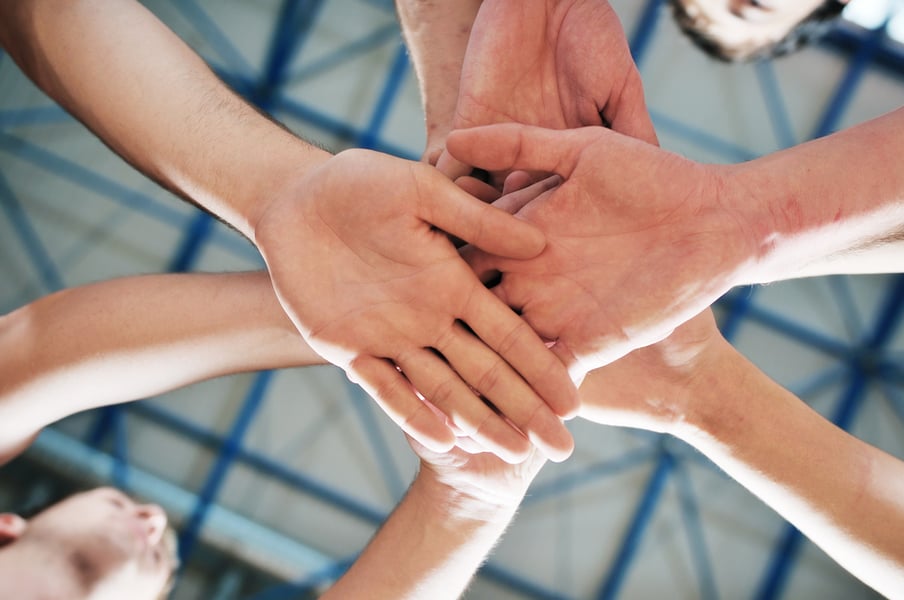 In a recent article, a handful of UNC stars were interviewed regarding their thoughts about winning, their accomplishments this year and about their first year head coach, Hubert Davis. Coach Davis played for UNC back in the late 80s/early 90s – in fact he was on the Dean Smith team that lost in the NCAA finals to Kansas, coached then by Roy Williams. He went on to play professionally and became one of Roy's righthand coaches. (As an aside, Coach Davis's uncle is Walter Davis, a superstar at UNC in the 70s, and his father was a Harlem Globetrotter).
But back to the interview with the team members…prior to the start of this year's season, Coach Davis arranged for a photo of Caesars Superdome, home of the Final Four in New Orleans, to be taped inside of every team member's locker. He wanted them to visualize playing a season that would culminate in a trip to the Finals. But that's not all. Apparently, Coach Davis also called all the parents, instructing them to book hotel rooms and make flight plans to be in New Orleans the first weekend of April. Talk about visualization and guiding a team through encouragement!
The Tar Heels were not expected to make it to the Finals, according to the pundits. Indeed, there was even the question of whether they would get to play in the NCAA tournament. And yet, here they made it almost all the way, falling 3 points short of being the Division 1 Men's National Champions.
No doubt there are plenty of other coaching & teamwork stories that rival this one. What's important to remember is how teams work, why they work and what they're trying to achieve. Whether on a court or in a workplace, common goals and encouragement do a lot to achieve desired results. Just as basketball players will practice plays for hours on end, workplaces that provide instructional opportunities and encouragement are more likely to have better customer service, better product, happier teams. A team with common goals including the desire to play fair and win will go far. As it happens, teamwork is one of our values here at Copycat. We also value a supportive environment, along with personal/professional growth. By having clear communication and maintaining high standards for the work we produce, the Copycat team works diligently to achieve our common goals all the while having fun. Being inspired every day to work hard & play fair, with the added goal of being the best versions of ourselves is how Copycat succeeds.
How are your teams inspired to excel? What are some tips & tricks that have been successful for you?  Success stories are always welcome. Please feel free to share so we can celebrate with you!